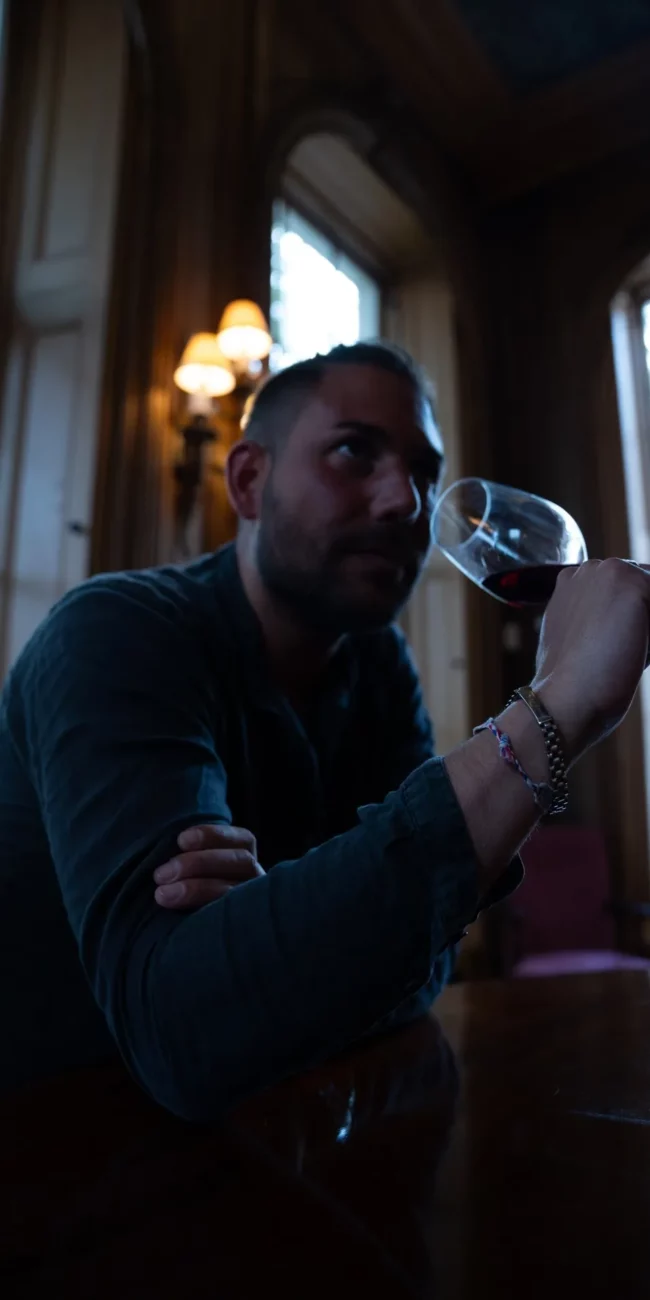 "A restaurant is all about people! When you have that clear in mind you will never make it wrong"
Francesco has humble roots and has always been working in restaurant's kitchens and floors since he was very young.
His background is sport, arts, marketing, design and architecture and greatly passionate about sociology. 
He found his way with what gives him real happiness: 
good food, good wine, good company.
Aiming to create The Garum Experience – a place where attention to details, elegance and grace meet casual impudence, personality and joviality.
This Welcoming vibe will make room for our guests to feel at home and yet in a sophisticated atmosphere.

He has carefully selected a playful, balanced and dynamic wine list that greatly elevates Arcangelo's dishes.